Charles River Community Health is an outstanding practice providing medical, pharmacy, dental, behavioral health, and vision services to diverse underserved communities in Allston, Brighton, Waltham & surrounding areas.  This is an exciting, fast paced practice with a strong mission and commitment to quality care.
Please see our available positions below, where you can click to view the job descriptions and apply.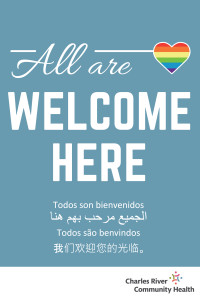 Charles River Community Health is an Equal Opportunity & Affirmative Action Employer. We encourage diverse individuals, inclusive of all gender identities, backgrounds, cultures, sexual orientation and racial/ethnic backgrounds to apply.